The spring of 2020 showed us the real importance of organized remote work. During this period people have learned to cooperate distantly in short terms. We witness how technology finally got the recognition and pushed the communication to the next level.
Unfortunately, this mass transition to "online life" created a huge load on the internet. Despite most streaming providers such as YouTube and Netflix have reduced the quality to help avoid bandwidth issues, you have probably noticed speed drops of internet connections.
First, who showed us the real struggle is teachers — kids and students were sent home before adults. To keep the working process on track, they quite quickly switched to remote teaching. Printed books and lectures are not enough as the teacher's presence is required for explaining everything in person.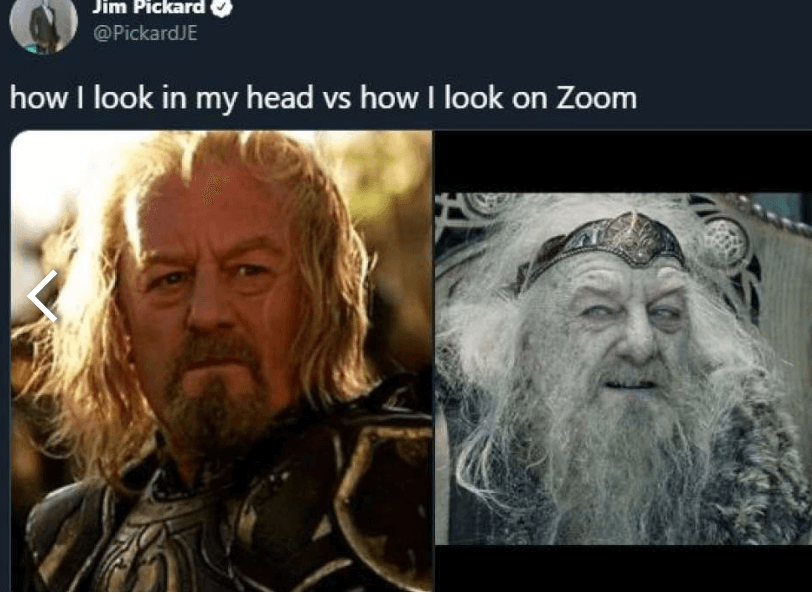 Suddenly, Zoom became popular. It is simple to use and it has a video conference feature. The teacher writes on the board and streams it via the program — that's convenient and feels like a real school! However, the quality of such lectures should be high for students to recognize everything on the screen.
A group video call in Zoom requires between 1Mbps and 3Mbps. Let's take an average quality of 720p that requires 1.5 Mbps — a one-hour call consumes 1.35 GB of data. Imagine, how many video conferences happening all over the world overloading internet servers.
As for Skype, its audience also increased in number (40 million people using it daily), but issues users are facing while working with it are still the same even after Microsoft redesign — the program does not work over the slow connection; notifications, messages, and calls have synchronization problem on different devices with delays.
Privacy options of these two most popular applications for calls leave much to be desired. Zoom's simplicity allowed hackers to make raids on users' meetings with inappropriate statements and images. And that's is not just one case. Skype calls are unreliable and demand a high-quality high-quality bandwidth.
It does not matter how well the data encrypted in Zoom, Skype, or any other similar application as long as their servers are public.
What is the difference between cloud services and self-hosted software?
What about an alternative option?
---
Back in 2004, we created MyChat intending to help people with unreliable internet to stay connected. If you checked our customers' geography map, you might have noticed how distant some users are. There are places where Skype can't even connect for sending messages, but MyChat works just fine.
The application works both in local networks and over the internet. No additional settings for calls required — everything set up automatically as soon as the program installed. These are actually all the settings for media calls in MyChat: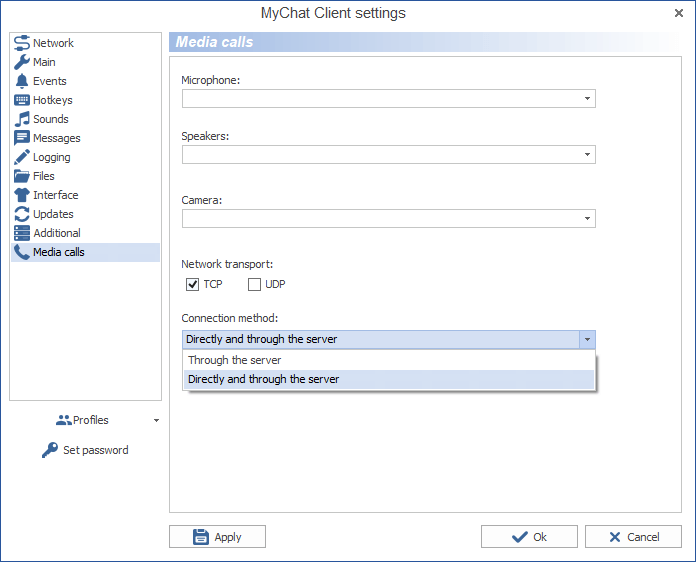 If you work in the office and care about privacy, you can disable external internet connection at all — all MyChat features including voice and media calls work in a local network. Smartphone users can connect MyChat for Android to a local Wi-Fi network.
If working in a local network is not an option for you right now, and you live in areas without a reliable broadband internet connection, do not worry — MyChat won't crash if the internet quality suddenly drops as it can handle long pings. Calls performed via own local encrypted server under your control. No additional traffic consumption.

MyChat is a multiplatform software. You can perform calls between any platform you like. For example, a voice call from Android application to MyChat for Windows: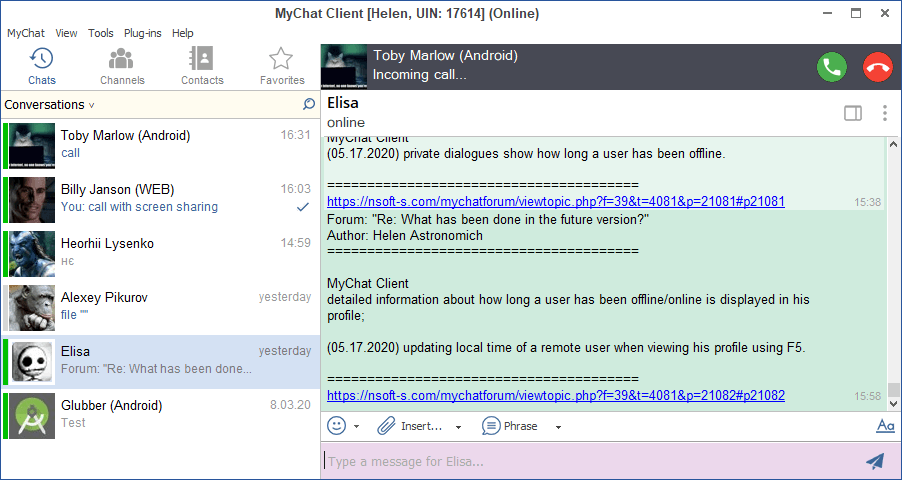 A screen-sharing call from MyChat for Android to a WEB user: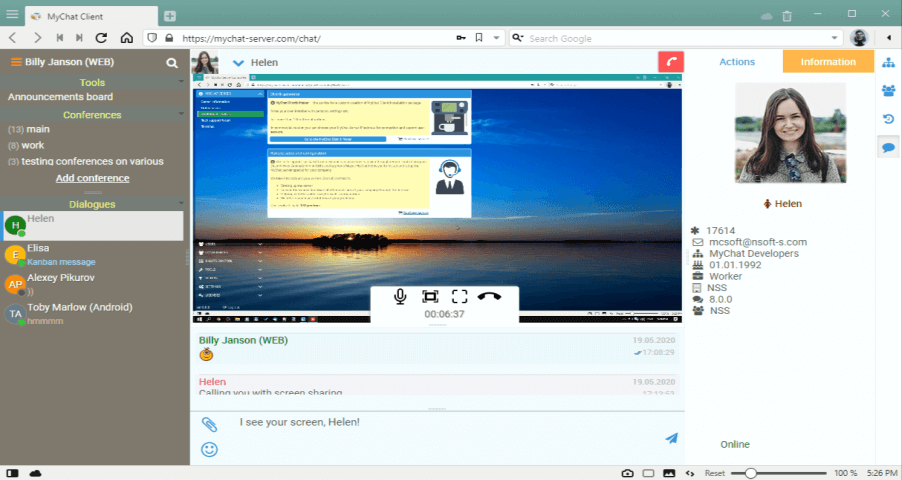 A video call between two Windows applications: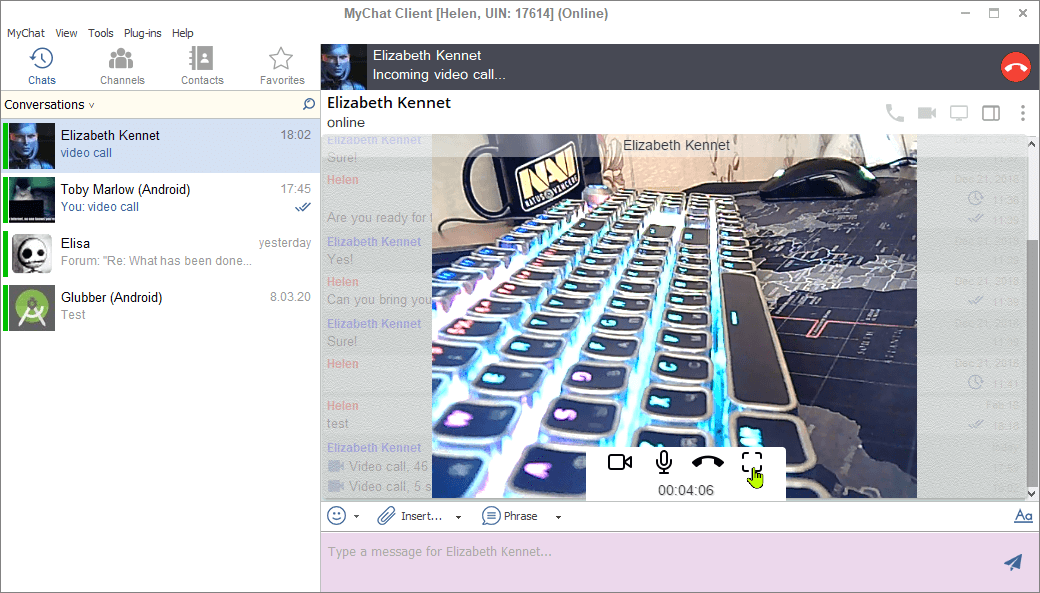 Any of these options are also available for macOS and Linux users.
During MyChat calls you can send messages, exchange files, and simply enjoy secured and convenient collaboration.