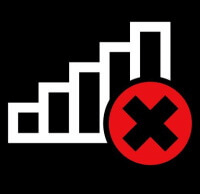 The Internet has been evolving since it was invented in the late 60s. It becomes more accessible when the smartphone came into our lives 10 years ago. Let's be honest — today, we can't imagine ourselves without the Internet and all the possibilities it gives us: communication, sharing, knowledge, work experience, etc.
For comparison, back in the days, we paid huge bills to call our relatives, friends, or business partner who was abroad. Now, you can reach any person in any place in the world via the Internet without spending that much money. Moreover, you can see this person which is priceless if we talk about separated families.
But imagine that for some reason the access to the Internet is gone. A complete blackout. If you work in an organization whose service is important, it is necessary to continue the same workflow as always, at least in your company's walls. Inconvenient collaboration conditions cause fatigue, the fatigue cause anger and chaos at work.
To avoid unpleasant situations and misunderstandings, you need to create own internal communication environment. First, set up a local network at your workplace.
As a chief of a big and successful company, you should know that your information is always at risk to fall into someone's hands if you did not provide your corporate environment with all the necessary means of security.
How to configure chat in the local network?
Secondly, download the software that can work in LAN on multiple platforms including smartphones. For example, MyChat has an Android version that can also work in a local network via Wi-Fi.