So, you downloaded MyChat. It is an enterprise messenger for intranets where you can send instant messages, share files over the local network. Different names but the meaning is only one.
Have you already installed the program and started to discover it? Is everything clear? Or you have some problems? If everything is OK you can skip this reading :) If not — welcome, we are going to make it clear for you.
1. What is MyChat and what it used for?
---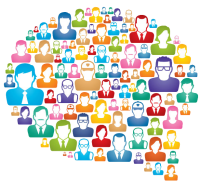 MyChat is a program for employee communication within a company network. It's like internal ICQ or Skype.
It does not need the Internet because MyChat works isolated in your company only. All message history and data exchange are under your control.
The program is initially developed for the corporate environment. It has a lot of different tools that are useful both for small companies and big enterprises. Besides the message exchange, you can also transfer files and folders of any size, send images, communicate with the help of voice and video calls, and use a common file archive.
Safety. All the history is encrypted and does not end up on the Internet for third-party users. Messages are sent instantly and reliably. The can't be lost like emails because of anti-spam filters, mail service limitations, or any other unpredictable issues.
Besides the Windows application, MyChat can work in a WEB browser, so that you can be connected without the program installed on a computer. You can do it from any device that has a browser: a smartphone, tablet, or computer with Linux or macOS.
If you are still hesitating whether to install own internal service for employees in a company or continue using free Internet services, please, read these articles (one, two, three, four…) about the security of the public messengers on and your doubts will disappear.
2. How does it work? What does "client-server" mean?
---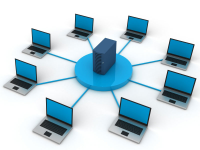 MyChat works in any TCP/IP network: local, over the Internet, complex multi-segment networks. In other words, wherever you want: in reliable local networks or slow and old networks with bad connection quality. Even via dial-up.
"Client-server" means the following: you install MyChat Server on any computer and MyChat Client on the other working stations for your employees. All people will connect to one computer (where MyChat Server works) over the network.
The word "server" is mostly associated with something big, and expensive, with coolers and uninterrupted power supply units in a room with an armored door. It's different with MyChat — you do not need such a powerful and expensive computer. It is enough to have an average computer Intel Celeron with one-gigabyte memory system and Windows XP. MyChat Server will work reliably on such computers.
3. How to install MyChat?
---
You downloaded the ZIP archive with the program. What to do with it and how to start using MyChat is described in the article "How to install chat in the local network?".
4. How to use the messenger in Active Directory?
---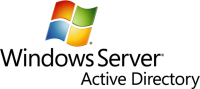 Active directory is mostly used in networks with two or three dozen of computers. For such cases, we have MSI setup file of MyChat and another article that explains how to integrate the enterprise messenger with the AD.
Users that are already in your domain controller can be imported to MyChat with all filled data (full name, email, phone numbers, etc.). You can also configure transparent authorization in Active Directory.
We strongly recommend using integration between MyChat with Active Directory because it's very useful. You can quickly deploy the service for instant message exchange and file transfer on a network of any size.
5. Can MyChat work over the Internet?
---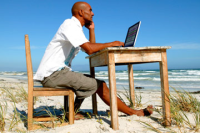 Of course! To connect other people over the Internet, you need to have an external IP address and configure a router and firewall correctly.
You can connect to the corporate chat not only in an office but from your home or any other place in the world. Helpful, quick, and safe.
6. Support service works for everyone
---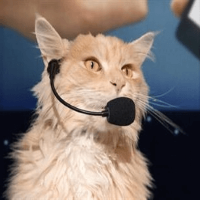 We have the best support service because MyChat — is the collaboration tool that we use at full capacity every day. File sharing, discussion of work questions, calls, and communication with customers on the website — all can be performed in MyChat.
Also, we answer the most controversial questions from users. We do not have the answer bots with template phrases.
We are sure that only the creator of the program can answer the question better than anyone. Our experience shows that the most helpful program is used by its own developers.
Thus, ask about MyChat on the support forum, we are excited to hear interesting questions. We answer to anyone: customers or users of the free version — there is no difference to us.