Over the past few years, more and more people are starting using the Internet for different purposes: self-education, self-employment, advertising, etc. Modern technologies can provide us with all essential tools for a convenient working process without leaving home.
In big cities we almost do not feel a lack of the Internet connection: high-speed broadband can be conducted with no problems, free Wi-Fi in cafes and supermarkets, bearable mobile Internet.
But what about small cities and rural area? In the USA, for example, people are struggling with the low-quality Internet. The rule is simple — if your salary is not enough to afford broadband, you will face the challenge to access the information you need or connect to someone instantly. The same situation with other countries.
There is an interesting situation: Europeans have a choice to choose from a variety of providers while USA people are must deal with several cable giants that offer overpriced service with doubtful quality.
So what are people from less technologically supported towns supposed to do in such unpleasant condition? Well-known messengers such as Skype for Business won't be useful, because it requires too much hardware and network resources.
When choosing software for corporate or business communication, you should take into the consideration the following factor — completely closed product:
no external contacts or advertising that can bring viruses to your computer;
impossible to receive infected files or links to unsafe websites;
absence of social engineering;
no third-party interfering.
All these features will help to avoid additional traffic consumption in a slow network connection.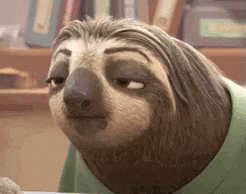 MyChat protocol is initially developed to optimize all possible technical issues.
Long pings up to 7 seconds won't break the connection: it remains functional without connection restore.
Slow and unreliable connection means frequent disconnections. Other corporate messengers are unavailable right after disconnection. MyChat does not interrupt its work when small Internet problem occurs. You will no longer be disturbed with such annoying happenings.
Even downloading of contact list may slow down your work. Caching of all incoming data will prevent you from repeat downloading of received files.